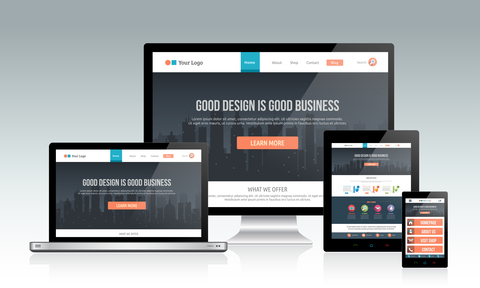 Almost every business/organization wants a mobile version of its website. It's practically essential after all. Their website must be easily viewable/interactive on many devices: the iPhone, the iPad, Blackberry, Android, netbook, Kindle, etc. Plus, all screen resolutions must be compatible.
In walks Responsive Web design -- the approach that suggests that design and development should respond to the user's behavior and environment based on screen size, platform and orientation. The practice consists of a mix of flexible grids and layouts, images and an intelligent use of CSS media queries. As the user switches from their laptop to iPad, the website should automatically switch to accommodate for resolution, image size and scripting abilities. In other words, the website should have the technology to automatically respond to the user's preferences. This would eliminate the need for a different design and development phase for each new gadget on the market.
Aradise builds Responsive Websites
If you go to a few websites right now, chances are none of them are responsive. If you're on a Mac, drag the bottom right corner toward the left and up and down. On a PC, take any corner and drag the browser box to the left. Did the website resize itself to fit into the box or did a bar come up at the bottom that basically indicates you have to scroll left/right to see the site. If that bar came up, it's not responsive. If it resized itself, it's definitely new and built using responsive web design techniques. Aradise can design and build attractive responsive web sites that will maximize usability and accessibility, adapt to changing amounts of content and hold up under a variety of user preferences/devices.
Website Evolution
First, you build a simple website with the basics: About Us, Services, Contact, Find Us. Now, consider what you'd like your website to do in the coming months/years. Think of the inherent ability for your website to grow. At Aradise our sites are built in a modular format, so adding a blog, social media component, a forum or even eCommerce set up doesn't require a redesign. Perhaps it's something as simple as changing the default font, background color/image or menu set up. Within 30 seconds the entire site can reflect those changes. Thanks to using the most modern web technologies, you, the owner can even be empowered to make these changes yourself without any software or programming skills.
We're Problem Solvers
We believe good design is about finding clear and simple solutions to complex problems, and realizing them in the most elegant and effective way. We're also deeply committed to best practices in web development to ensure compliancy and cross-browser compatibility.
Let's get started, contact Aradise today.