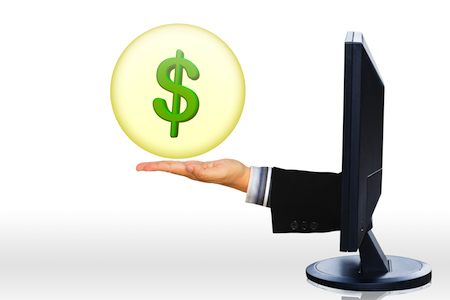 In today's competitive online environment, your company or organization cannot afford NOT to have an attractive, easy-to-navigate professional desktop website that is easily viewable via mobile devices as your face to the world. Your website could revolutionize your business. Web designers everywhere tout their rates are affordable and sometimes will even attempt to reel you in with "Free" web design. What's not told till after you call, is that you'll be locked into their ridiculously high maintenance fees for 24 - 36 months! We see these ads (on television and via pay per click ads on social media sites and everywhere you're navigating because they know your habits). It's frustrating for you, we know.
To Aradise, affordable web design means making professional quality web sites for small businesses and professionals on a tight budget. Aradise is dedicated to that goal. After all, we are a small business ourselves. We understand the need to produce a polished, professional image while staying within a tight budget.
We provide affordable, quality website design that's search engine friendly & built to last. We make sure that the graphic elements of our web design compliment your logo, and content. If you prefer, we can also design a logo that works perfectly with your web design.
From Brochure Websites to E-commerce and Content Managed Websites, we specialise in giving you full control to update your site easily. We will build your site on an easy-to-use Content Management Software (CMS) that will allow you to easily edit all of your content without any knowledge of html. This simple tool, accessible through a password protected page on your web site, will allow you to make changes to your website as easily as using a simple word processor. This helps to keep the cost of your web design as low as possible as you will not have to pay maintenance fees for simple text changes to your web site.
With a background in advertising, we understand what motivates potential customers. We use that experience to create compelling web design that motivates potential customers to respond.
Aradise specializes in desktop website design, graphic design, print design and online marketing/SEO/communications for companies and organizations of all sizes with budgets to match. We encourage you to review our portfolio and speak with our previous and current/ongoing clients, you'll find that we offer dynamic designs, fast turnaround, excellent customer service and a money back guarantee, all for an affordable, competitive price that you can pay in two lump sums or via a monthly rate for terms we determine together.
Our team consists of down-to-earth, very talented people with families, and we all love what we do and understand the importance of success, which makes us a great fit for most individuals, small businesses, non-profit organizations and professionals.
Our goal is to get you up and running as quickly as possible (a few days to a few weeks) once we have all your content in hand for a fee that doesn't break the bank!
Here are the three easy steps to getting a great affordable web design:
1. Browse our portfolio.
See a web design design you like? Perhaps you've seen a web design elsewhere that you admire. Great! We will have a discussion with you to determine what your needs and preferences are for your web design. Seeing something you like as an example helps us to understand your preferences. We add your logo, text and our dynamic design to create a unique presence for your business!
3. Prepare Your Content.
You will need to create a Word document or text file that contains the text for each page of the website. Most importantly, the text should be final, spell-checked and ready to be added to the web design we create.
5. Ready? Let's Go!
After speaking with you via phone or Skype, we will send an agreement by email. Review and sign the agreement, send it back to us, along with a check for 50% of the agreed fee.We'll set you up with our online project management system where you will upload your content and images. We'll also use this to keep you in the loop throughout the process. If everything is in order, we'll begin our design and development within the agreed time frame. When the web site is completed, approved and launched/delivered, the final payment becomes due.
It that simple!
By the way, you own your website upon completion. Unless previously designated (ongoing SEO, Social Media Marketing, Hosting, etc.), there are no additional monthly charges like some shady businesses that require you to pay a monthly fee. You have full ownership of all web site files. You can edit the site and expand it at any time at your discretion.
Call or contact us today and let's discuss your web project, SEO and/or ongoing social media/marketing efforts.