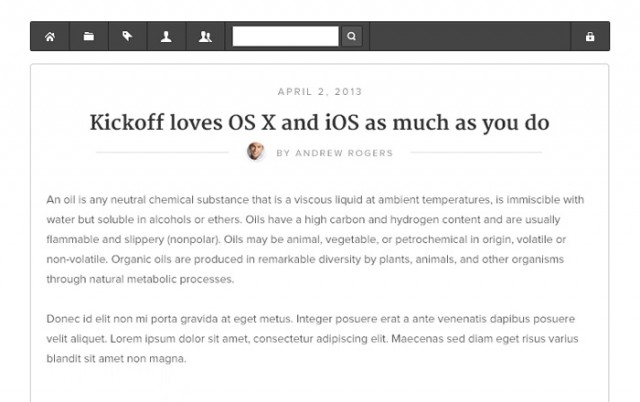 Joomla, the popular content management system, is understood to be a blog at its core. However, the platform is so advanced, that the actual use of it as a blog isn't anywhere near as easy as WordPress to set up and begin blogging. Plus, requires the installation of multiple plugins and modules to get it to look like one would expect a blog to look like. Consequently, I began my search for an all-in-one blog component for Joomla that's rich in features yet easy for my clients to use.
I looked at a number of components to answer the need but kept coming up empty handed. Perhaps many of these blog extensions were just too young but my biggest issue was none of them were intuitive enough to pass muster. If my client had to email me for a reminder as to how to post a blog, I have no use for such a component!
Then I came across EasyBlog by StackIdeas. EasyBlog is chocked full of features, including the ability to email to blog or "remote blogging." And just as it sounds, all my clients have to do is compose an email (to a secret email address) and the email automatically becomes a blog post! My clients were blown away, to say the least. The title of the blog post pulls from the email's subject line and you can even include images videos.
If that wasn't enough, I also set up EasyBlog to automatically post to Facebook and Twitter. This is the kind of empowerment I always strive to obtain for my clients and StackIdeas helped me deliver it in a big way.
I highly recommend EasyBlog for Joomla site owners. The set can be a little intimidating if you're new to Joomla but StackIdeas has wonderful online help. And, the price tag is more than fair, starting at $59 for the "Community" version, which includes a link back to StackIdeas and a limit of nine templates.
http://stackideas.com/easyblog