Plenty of folks think that web design is all about putting some words and pictures together and posting them online. No doubt that sort of attitude has created some of the most atrocious and ineffective web sites we've seen. At Aradise, we know web design involves creativity and a lot of work; we're not scared to roll up our sleeves to put in the effort.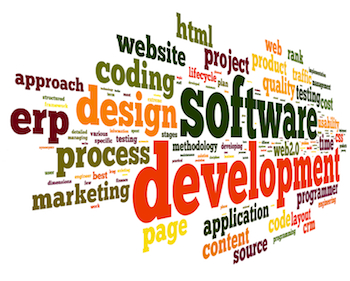 We create stunning web sites that really work to promote your company, out of thin air (or at least pixels). It's not magic - just the know-how of creative, experienced web designers.
The emphasis at our boutique isn't just creating nice-looking web sites, but rather creating sites that work seamlessly with your brand image to promote your business.
Custom-tailored websites
Existing website redesign
Complete solutions.
Work out navigational issues. We want to make sure that your customers and clients can easily find what they are looking for. That's why we figure out what customers and clients are looking for on your web site - and then make sure that they can find what they need easily. This helps ensure that clients are perfectly happy with your web site.
Work out usability issues. We want your web site to be easily accessible to everyone, which is why we make sure that it works for vision impaired and hearing impaired users as well. We also consider all the possibilities - that someone is viewing your site on a tiny cell phone, on a slow Internet connection, or on an obscure computer system. Our team really twists itself into a pretzel to ensure that everyone can see your web site perfectly. That must be one reason why we are champions at Twister - and why our web sites get outstanding results for our clients.
Consider your existing brand, logo, collateral, and primary audience. We take into account your budget, who your customers are, and what your business is all about. That's because we don't want to create a cookie-cutter web site. We think your company deserves a personalized web site that works for you - not for just anyone in your field. We will create a web site that is as unique as your company.
We design a great site, using all the tools available. PhotoShop, Joomla!, eCommerce, Adobe Illustrator, video, audio, HTML, Illustrator, caffeine - we use all the latest and most established technology to create a web site that is visually appealing and yet fully functional. And we listen to you when you give is feedback and ideas, so that we create the web site you want - just not any web site.
Test and re-test. Once we have a site designed, we test it under all sorts of conditions - on old computers, strange operating systems, at weird hours. We do everything possible to ensure that your site is free of glitches, and works perfectly under the weirdest conditions. After all, we don't want you to miss out on an order from a customer using a 1980 laptop on the other side of the world.
We make sure that the site works for your business. We figure out ways to make sure that your web site is easy to promote. We make sure that you can update the site with minimal fuss, and we work with you to ensure that search engine optimization keeps a steady stream of customers coming. Aradise ensures you have a web site you are proud of - but also a web site that brings more of the green stuff.
If your web site needs it, we can provide it.